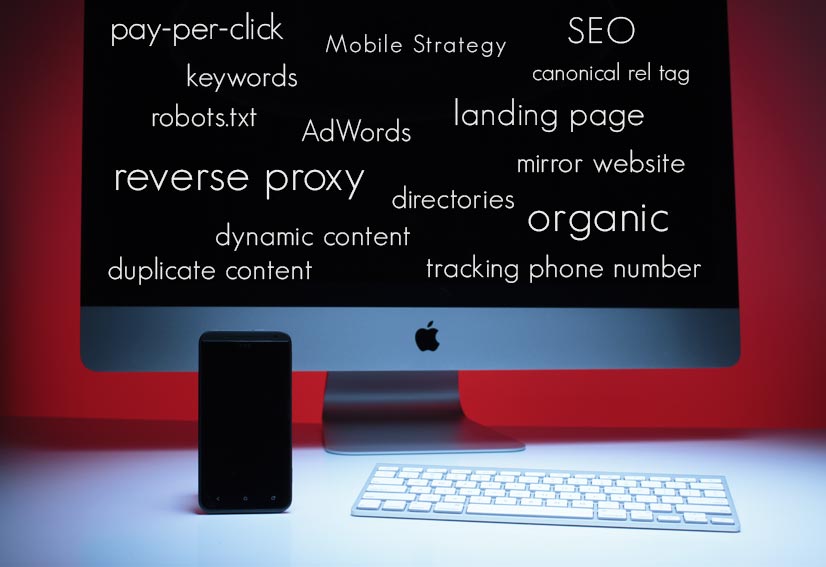 how to make a choice for your Internet marketing
With so many sales pitches soliciting you daily how do you make a choice?
Recently a client was interested in a sales pitch when told he would get
greater mobile search results.
Reaching mobile users was what thought he was buying. 
Marketing sales pitches
today are difficult for non-web professionals to understand. Technology has progressed at such a fast pace new verbiage is coined adding confusion to the mix. 
With technology and trends in constant change it can be exhausting to sort out what matters and what doesn't. 
it all sounds good
It's difficult to know what questions to ask to even understand what you are being told by a sales person.
Unfortunately, I too often speak with sales reps who don't fully understand the services they are selling.
  So, even if you knew the questions they don't have the answer.
Advertising online comes in a number of packages. 
Many companies want complete control of your online presence.
 Their strategy is to create a new website, with a new domain name, with a tracking phone number and create a mobile website displaying contact information. This new website will be based on your existing one, but they will generate "unique" content for this new website using organic SEO (search engine optimization). Also in their plan is help with social media and directory listings.
There is no one solution which works best.
They will tell you they know what works best to get results. There is no
one
solution which works best. Chrysler dropped its million dollar Facebook marketing years ago after recognizing it was not converting Facebook "likes" into sales. 
When I speak with sales reps they disappointingly, don't search out the full picture of a business's online presence and still recommend products not needed.
a breakdown of elements offered by many companies:
The new website created will not be a custom website. It will look as generic as their other clients.
 It is not profitable for them to deliver anything else, simply put: it's too time consuming.
 Once I further inquired about the visual I was told they can change the "font" on the website. The font on your website is the one bit you probably have never discussed with me.
People are visual. Yes, your content matters and SEO is critical, but it will be pointless if visually your website is dated looking, hard to navigate or doesn't give the information the visitor was seeking.
You can't choose one or the other — you must have both.
Organically your business will be strongest in the city where you are located. The issue I found with these companies was their beginning strategy.
This was to buy ad words where your business was already the strongest.
Most of us need to push out to nearby cities. This is where we need our ad dollars to be spent. 
Business owners don't know they need to give this directive to the sales person — and again to the tech
contact that will be your next series of phone calls to get your campaign rolling. Without this you end up with a new website with a domain of brendasimon-in-walnut.com.
This issue leads to competing with yourself in your own city. If the company copies and pastes content from your existing website you will now have duplicate content — issues which adversely affect your existing website. Everything you worked toward can get you banned from Google with
one poorly run ad campaign
. Should you discontinue the new ad plan your existing website will have taken a major blow which is extremely hard to recover from.
If they don't copy and paste your content this new website will have no original content.
While they sell "unique" content they are playing with minor word changes – the copy reads poorly, with unnatural redundancy of "keywords". 
Unique will be "generic". None of your business branding will reach visitors.  It's important to remember getting clients to your website is what you're after, but you must give a clear message to them—why you are different and how you handle your business.
The mobile website this company includes is solely contact information.
 Everyone needs a mobile website, and mobile sites will become more competitive. We are long past simple contact info displaying phones, with tap to click phone numbers with the hope of generating conversions. When visitors want to read about you on their cell phones—this information has to be available. It's your opportunity to gain a new client. A mobile website is not a phone directory listing anymore. Your mobile website needs to be connected with your domain name and co-existing which requires certain coded configuration and a file for Google for maximum "Google health".
those directory listings
Since 2000 I have encouraged clients to claim their directory listings and make use of these opportunities. 
Many of you simply don't have the time it takes to maximize the available configurability for each listing.
 This is why I designed my
Webmaster Services
program. Large companies use a shotgun method to populate each directory, as they just don't have resources to give each a hand molded listing. Now your listings all look the same, instead of using a human touch for each. 
If you discontinue your advertising with them you will have a difficult time reclaiming your listings.
When you engage a company to run your listings you are
handing over your control
—user name and passwords, or they are creating another listing for your business which presents an unfavorable duplicate. If you have put time into your listings you don't want that customization to be stripped out. 
Using a large company means you still need to monitor these directories, and request changes to be made.
 Of course, if you part ways with the advertising company it is very difficult to reclaim your listings. 
Since they have used their tracking phone number on these listings you will have another issue:
 Google looks favorably on business names and phone numbers matching, if you sever connections with the marketing firm these listings with their tracking phone number seem to never get purged.
Social media
business "rules" change frequently. One week Facebook encourages businesses to post often, another week the news is to post videos for more results, or post single photos, not a new album. It becomes time consuming to keep up. 
If you hand over your social media to a company your postings will become generic.
 Facebook news-feed are flooded, adding to that will not serve you goal of staying connected.
What is the answer?
Once you decide to pay per click you can run your own campaign through Google or Bing, but this means a lot of research and constant monitoring. 
Here is the optimum structure for using a company which insists on a tracking phone number:
If you have a custom website with SEO (which is how I constructed each of your sites) and a mobile website—you already have the tools you need. 
You want an ad campaign where the maximum dollars are going toward "Ad Words".
  In one company this is called their "Ads Only" package. This is the wording you're looking for. 
Tell them you don't want them to build another website.
Keep your website as the cornerstone of your online presence—don't divide, and
more is NOT better
. The "more" is already coming to you from the directories and social media. 
Ask
: why can't we drive these Ad Words to my website? You do NOT want every keyword to deliver your home page. If you sell apples and oranges and your keywords is "apples" your landing page needs to be your apples web page.
Yes, there are things you can do to make your campaign more effective.

don't leave it unattended
You want a "mirror" website* (also referred to as reverse proxy).
 Companies want the tracking phone number to deliver stats to you. If your phone is ringing and business is increasing you'll know. But there is a way to use the information a tracking number provides, if you have the time.  As your campaign progresses
you cannot leave it unattended.
 Someone needs to periodically check which keywords are working—and what traffic is coming from those keywords. Are people calling, but never come in the door? Having this information lets you go to your assigned tech advisor (not the sales rep) and request changes. Left unattended your marketing dollars are not being efficiently used. I provide this for my
Webmaster Services
clients.
Your *mirror website looks identical to your existing website except the phone number is different—
and you can tell them to use only your number,
if you want to fore-go the tracking. Now you are building on your organic website.
Next: target a different city from your physical address.
 This is crucial to the keyword strategy. This neighboring city needs to be part of the keyword: "web designer in Diamond Bar". These ads using this keyword will send a visitor to brendasimon.NET (or some variation). The user will see your content just as on your real website, any changes you make on your real website will be "mirrored" on the dummy website within an hour typically.
Crucial to this plan is something which happens within code/files you don't see. The ad company adds a file (
robots text file
) to its website signaling Google exactly what it is—a mirror, so you are not penalized for duplicate content. Google made this rule, so all is well. Google gets its money and no damage is done.
My client?
  After several days of conversation I was able to get the company to convert his "package" into one of pay per click only, leaving his directories alone, not taking control of his social media and building on his organic presence.  If it works out* we'll be pleased, if not we won't have major damage control.
*The campaign proved to be poorly run with errors which went uncorrected.
Internet marketing
solutions for small business owners in
Covina,
West Covina,
Glendora,
San Dimas, Ontario, Claremont and beyond.